Welcome to The BIG 5 days…FIVE winners
Giveaway and Fundraiser!
Here's how it works:
You guys can win one of FIVE different prize packages (see below) by:
1) Following Five days…5 ways publicly on the blog (just click the button below). Leave me a comment telling me so (even if you already do).
That's it. Really. 
You don't have to give to win. I just need your name in the hat. And that hat has plenty of room!
2) BUT!!! You can also click this button to give any (and I mean ANY) amount to PCM:
You don't have to comment about this!
Every dollar you donate will go directly to PCM and will count as an entry into this giveaway (i.e.—$5 = 5 entries. Every dollar is matched, which means that, if you give up Starbucks for one day, you'll be giving not $10 but $20!! (just kidding, but at least $8, right?)
3) Tweet, Blog, Facebook share or promote this giveaway in any other way, and I will gladly give you extra entries. Just leave me comments.
**Entries/Donations close Wednesday, November 30th, @ 11:59 PM, and the 5 winners will be announced on Thursday, December 1st.
The Story
You can read the original post that started all of this, but just as a quick recap, PCM is a ministry to orphans in Uganda founded and run by people I personally know in my city here in East Texas. My family sponsors a beautiful little girl named Harriet, and her letters are so filled with joy, gratitude, and selflessness that they bring tears to my eyes every time I read them (and I'm not a crier). 
This month's giveaway is a partnership between Five days…5 ways, PCM, and YOU as we raise money to buy the materials to build these students a new classroom.
A donor has already pledged to match any amount we raise up to $5,000!! That's the material costs for one classroom, which means we could actually get a brand new classroom built for these sweet little souls whose idea of a special treat is an apple (I'm not kidding).
Here's what you can win:
GRAND PRIZE
$50 gift certificate to:
$40 gift certificate to:
AND
$25 gift certificate to:
$25 gift certificate to:
That's $140 worth of absolutely fabulous loot you can score! : )
2nd PRIZE
1. Fun and funky feathered headband made by my generous new friend, Dory.
2. A fantastic bag made by reader, Morgan Mulhausen.
3. A beautiful pair of earrings from my sponsor: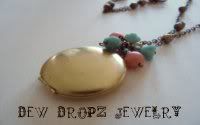 4. A fabulous crocheted scarf made by reader, Molly Byrd (she's posted the crochet pattern on her blog for you guys).
5. A cute set of vintage button bobbies made by moi.
6. A pretty wool felt flower pin made by moi.
3rd PRIZE
$50 to:
4th PRIZE
Just in time for Christmas…
1. These adorable fabric letters to spruce up your holiday decorating (also made by Morgan…yeah, she rocks!)
2. This custom 16-piece Christmas-carol themed stoneware set embellished by me (each setting will have a different carol/motif):
and
3. These fun handmade ornaments by Kelli of More Bang for Your Bucks:
5th PRIZE
1. This lovely flower belt made by Mandy of Biblical Homemaking:
2. A set of 4 gorgeous greeting cards, photographed and created by the same Dory who made the headband (isn't she creative? I had the pleasure of meeting her at Super Night with Super Mom).
A HUGE thank you!!! to all of my amazing sponsors and reader-friends for your participation in this effort. I can't wait to see how God uses all of us to help out a group of deserving kiddos.
If you have a blog/facebook page and are willing to have me by to share about this cause, please contact me using the "email Abbie" button on the sidebar. I'll bug as many people as will listen—I'm that determined to help these kids! : )
I'm joining up with:
…which is a great challenge hosted by some fantastic bloggers. The goal: to be mindful every day in the month of November of ways we can give of our time, money, resources, and love. 
During the month of November, I'll be highlighting a different "giving suggestion" each day, with the BIG one, of course, being our effort to build PCM a new classroom. I am really looking forward to seeing how God uses this focus on giving to change my perspective and heart for the better this month. Oh, and I'd love to hear your ideas as well!